Details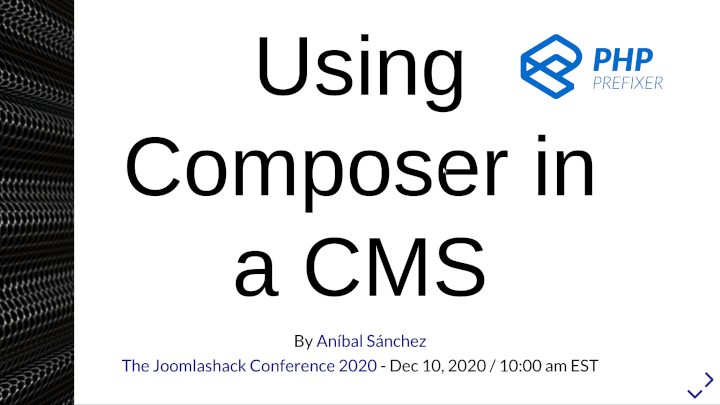 Today, Aníbal Sánchez, our team leader is going to be presenting how Composer and PHP Prefixer can be used in the extension development of packages on Joomla. The technology is currently used on our extensions, so the presentation will also be a high-level technical introduction to the development and techniques of the package design.
Using Composer in a Content Management System
Thursday, December 10
10:00 am EST. Check your timezone
Composer is the leading application-level package manager for PHP. It has been designed for situations where the development team has full control of the environment. In multi-user systems, where independent developers create packages, the Composer usage is not recommended due to the possible conflicts. In this session, we are going to review several techniques to use Composer in Joomla and an innovative new development tool to simplify the implementation of PHP prefixed code at the application level.
The session is presented in the context of the Joomlashack Conference.
UPDATE: These are the links of the content presented in the conference: