We can talk many hours about the amazing features being included in Joomla! 3.5... Forget it! It is all about Emojis.
Emojis are the main feature that we love in Facebook, Twitter, WhatsApp and every possible social network. Now, with the upcoming release Joomla 3.5, the full range of expressions are available for social publishing from Joomla! sites.
We have AutoTweet, Joocial and the Composer App 8.5.1 ready and this very post is being published with Joomla 3.5 RC4. Today, Joomla! 3.5 has been postponed to Monday, 21st March to complete the testing phase. We have also postponed the release to match the same schedule. Be ready!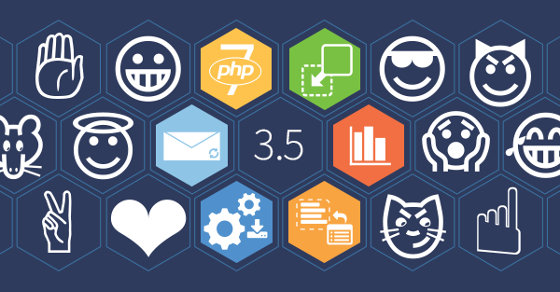 In you want to play with Joomla 3.5 RC 4 and Emojis, please, contact our support team to send you the latest build.
To the moon!
UPDATE 2016-03-21: Confirmed. Joomla 3.5. is going to be released on March 21st evening. We may have to delay AutoTweet, Joocial and the Composer App 8.5.1 to March 22nd.