Extly in 2017: A fantastic year!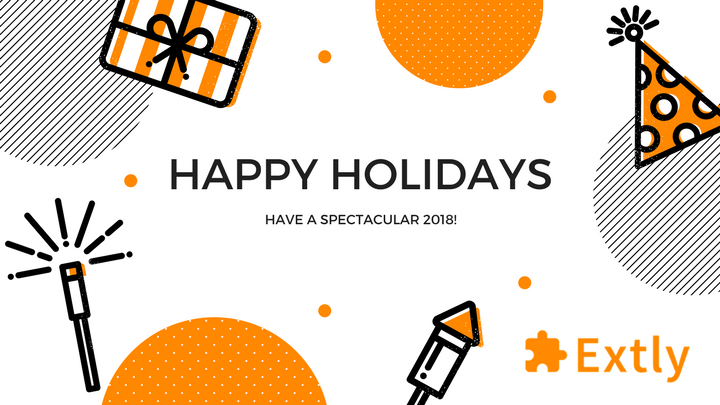 Happy Holidays from everyone here at Extly.  Wishing you a spectacular 2018!
In this year, we have released several updates to AutoTweetNG and Joocial 8, and at the same time continued the development of the next major version, Joocial 9.

We have also released XTDir 6.6 for SobiPro 1.4, EasySocial 2.1 and JomSocial 4.5.

In 2017, we have created a brand new service: JoomGap SlimApps,  the easiest way to create a mobile app based on an existing website. Additionally, we integrated web and push notifications for Joomla and presented SlimApps and Joocial content hub at Joomla World Conference, Rome.

Finally, we are readying a new AutoTweet and Joocial version (8.18) to say goodbye to this amazing year. At this time, the beta version is already available in the Member Downloads.
Looking forward to an exciting 2018!