Today we are incredibly excited to introduce Joocial 9 Beta 1 release. It marks the point where the new software is fully operational. All the moving parts are defined and working as expected. We have completed the architectural definitions and implementation of the core.
Joocial 9 aims to provide a better toolkit for post sharing running everywhere: iOS, Android, Desktop, and on the web as a Progressive Web App. Joocial 9 will offer a consistent user interface to handle social content management on the underlying platform in a portable, cross-platform way. That means the Joocial app will work no matter where it runs.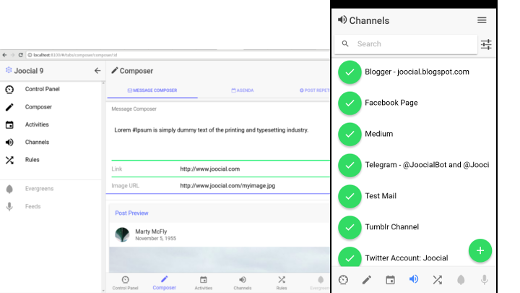 It is still not ready for production, and it can only be installed side by side along a Joocial 8 installation. However, the Beta version allows testing with the new concepts that are coming in the next major release of our extensions.
Joocial 9 Beta 1 is available for testing, and it can be downloaded here. 
To the moon!