We have just released XT Search 4.4.0 for Joomla and PrestaShop featuring the Instant Search Autocomplete widget. Our journey with Algolia started with the implementation of the classic Autocomplete widget. We introduce the latest Instant Search Autocomplete, powered by the InstantSearch.js v4.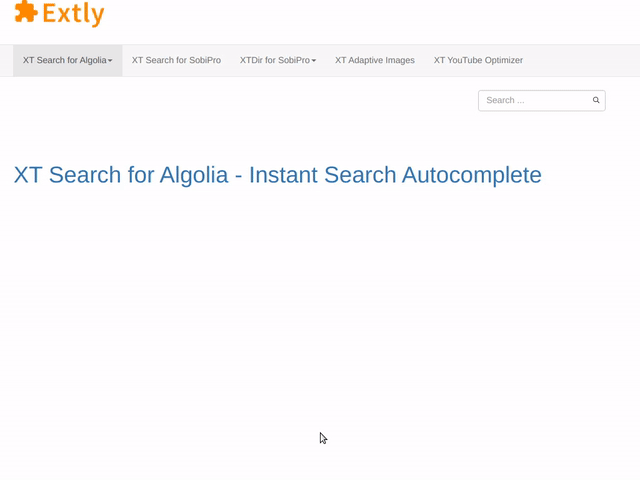 The classic autocomplete widget has something magic. It is a small search box, where a simple list of results is immediately rendered as soon as you start typing, delivering directly from the Algolia index. On the other hand, the Instant Search widget offers the full-featured in-page search, with everything you could require for your project: Filters, Facets, Stats, Pagination and more.
Now, the Instant Search Autocomplete offers the best of both previous widgets. It shows as a simple search box, but as soon as you start typing it shows the full-featured in-page search with the same technology than empowers the Instant Search widget.
Now, we are already working on the next version and more feature are coming soon. To the moon!